Evidence of the Value of Consumer Engagement Via Branded Apps
As part of the Medill Spiegel Research Center's ongoing research into user engagement and brand experience, we have focused on the role branded mobile apps play in cross-platform marketing strategies. Drawing on exclusive data from online grocer Peapod, Canada-based Air Miles Rewards Program, and other existing research, Spiegel's report helps marketing and advertising practitioners answer the following questions and engage with users in ways that drive customer lifetime value:
How much will app adoption influence customer order frequency and size?
What types of products do shoppers buy on mobile vs. desktop devices?
Should brands encourage engagement on apps over other types of devices?
What are the characteristics of apps that drive customer value?
How to ensure "stickiness" through habit-inducing experiences and functions on mobile apps?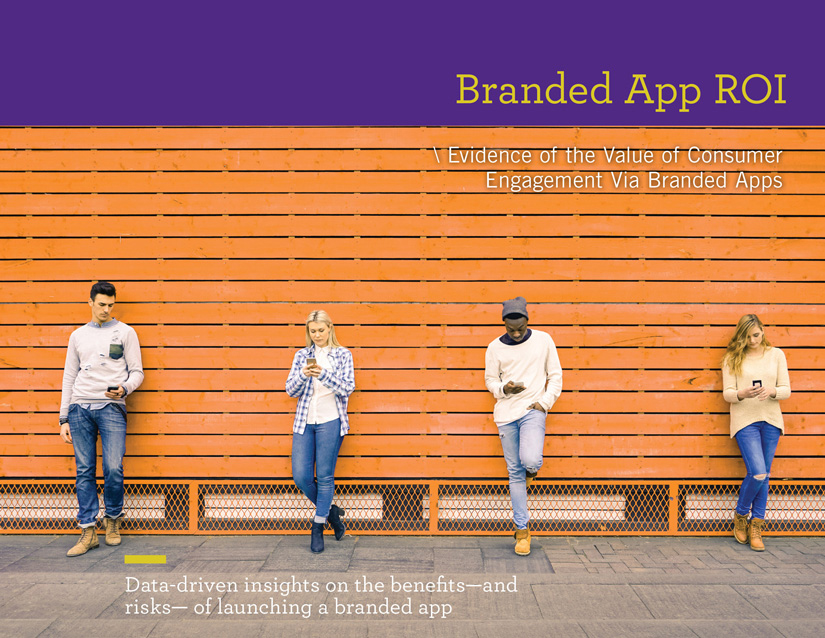 Multi-Device Engagement Drives Customer Lifetime Value
Spiegel's research has found that multi-device shoppers purchase more frequently than PC-only shoppers. We found that shoppers who use PC + Tablet + Smartphone order 26% more often than PC-only shoppers. This translates to an average of five additional purchases per year per user.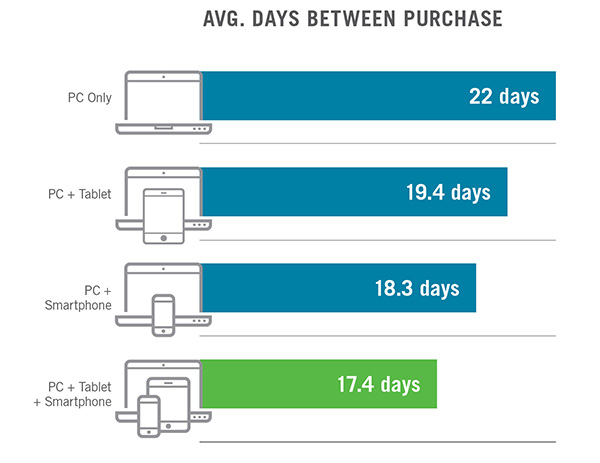 In addition to shopping more frequently, multi-device shoppers place larger orders than those who shop on PC alone. Spiegel's research found a $14.37 increase in average order size of PC + Tablet + Smartphone vs. PC-only shoppers.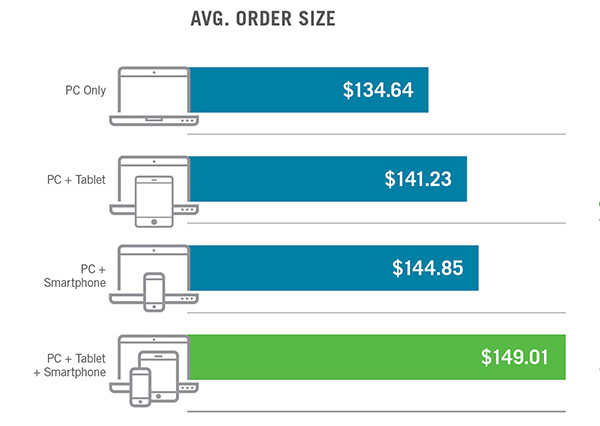 The combined impact of increased frequency and basket size adds up to a significant increase in customer lifetime value for retailers. The lifetime value of shoppers using three devices—PC + Tablet + Smartphone—was $255 greater than the value of PC-only shoppers.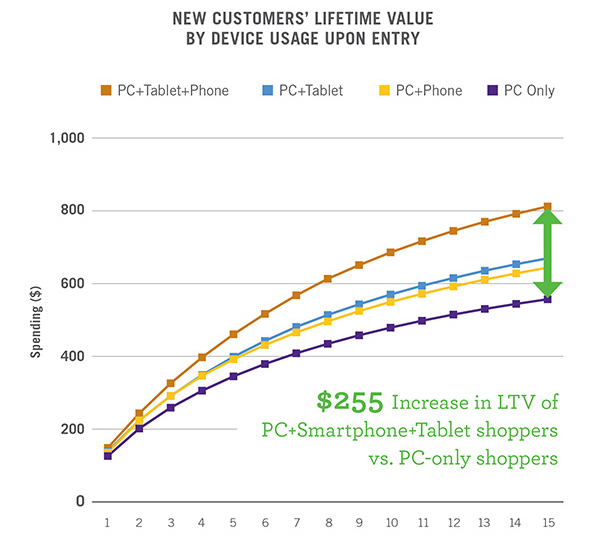 Data-Driven Strategies for Maximizing the ROI of Branded Apps
Based on Spiegel's extensive research into how branded mobile apps affect purchase behavior, we recommend that brands follow these six principles when developing and supporting apps:
Give users a reason to keep coming back: Think about incorporating loyalty programs, gamification, and other tools for driving continuous usage.
Encourage multi-device shopping: Create a seamless shopping experience across devices, and don't try to push people to become "app-only" customers.
Do NOT use a one-size-fits-all approach across devices: Consumers have different buying strategies for different devices, so play to the strengths and limitations of those devices.
Deliver relevant value for users' daily lives: Think of the various ways that an app can make users' relationship with the brand more interactive, entertaining, valuable, and/or efficient.
Create "sticky" experiences: Provide engagement experiences that make using your app a recurring part of your customers' daily or weekly routines.
Protect against the downside: Before launching an app, rigorously test to make sure it is functionally sound, provides unique value, and protects users' data. Also make sure you have a strategy for providing fresh content.
Learn more about these strategies in our report, Branded App ROI: Evidence of the Value of Consumer Engagement Via Branded Apps.
Dive Deeper Into Branded App ROI
To learn more about Spiegel's research into how engagement via branded apps influences purchase behavior and customer value, we invite you to explore our full library of content on the subject.
Spiegel researchers study the relationship between branded apps and purchase behavior, analyzing data supplied by the Air Miles Reward Program. This work focuses on whether consumers who engage with a branded app on their mobile phone actually buy more. Read study
Multi-Platform Engagement
Using data supplied by online grocery, Peapod, Spiegel analyzes how shopping across multiple platforms impacts order size, frequency, and total lifetime value. Read study
Spiegel examines how bands, watches, glasses, and other types of wearable devices are creating new opportunities for brands to foster anytime, anywhere engagement with consumers. Spiegel also looks at how wearables' small screen sizes lead to unique limitations for functionality. Read study
Spiegel examines how the risk of creating a subpar app—one that malfunctions or fails to deliver meaningful value—can lead to consumer disengagement and lower sales activity. Spiegel also outlines steps brands can take to reduce the risk of creating bad app experiences for users. Read study
Taxonomy of Branded App Value
Spiegel has categorized the various types of consumer value that branded apps are uniquely positioned to deliver and suggests ways to connect brand values to users' personal goals, including the concept of "value fusion." Read study
Kim, S.J., Wang, R. J.H., Maslowska, E., & Malthouse, E.C. (2015). The Effects of Adopting and Using a Brand's Mobile Application on Customers' Subsequent Purchase Behavior. Journal of Interactive Marketing, 31, 28-41.
Wang, R, Malthouse, E.C., Krishnamurthi, L. (2015). On the Go: How Mobile Shopping Affects Customer Purchase Behavior. Journal of Retailing, 91(2), 217-234.
Wang, Kim and Malthouse (2016), Branded Apps and Mobile Platforms as New Tools for Advertising, The New Advertising: Branding, Content and Consumer Relationships in the Data-driven Social Media Era, edited by Ruth Brown, Valerie Jones and Bryan Ming Wang, Praeger, Santa Barbara, CA.